Probiotics and Helicobacter Pylori
Probiotics beneficial for H. Pylori eradication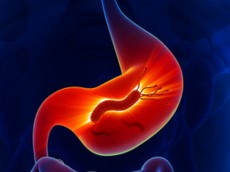 Probiotic regimens can effectively supplement Helicobacter Pylori (Hp) eradication therapies, according to a study published in Clinics and Research in Hepatology and Gastroenterology.  
Researchers conducted a meta-analysis of 140 studies (n=20,215) identified after a literature search on PubMed, EMBASE, Web of Science, and Cochrane databases, and additionally on the Wanfang, SinoMed, and China National Knowledge Infrastructure databases.
The studies evaluated  >10 probiotic strategies that were supplemented in Hp eradication therapy.
The Hp eradication rates for the probiotic group were 84.1% compared with 70.5% for the control group.
Similarly, adverse event rates were significantly lower for the probiotic group compared with the control group. Only a few subtypes of probiotics proved ineffective in eradication. In the triple eradication therapy, no probiotic demonstrated a superior efficacy over other. Combined probiotics did not have any advantage over single probiotics in terms of efficacy and tolerance.
Probiotics are believed to competitively inhibit Hp growth, thereby restoring the gastric microbiota and mucosal barrier, which subsequently improves the outcomes of Hp eradication therapies.
"Overall, probiotics could improve the efficacy and tolerance in most Hp eradication strategies", the authors concluded.
---
Wang F, Feng J, Chen P, Liu X, Ma M, Zhou R, Chang Y, Liu J, Li J, Zhao Q.
Probiotics in Helicobacter pylori eradication therapy: Systematic review and network meta-analysis.
Clin Res Hepatol Gastroenterol. 2017 May 25 [Epub ahead of print]. doi: 10.1016/j.clinre.2017.04.004. PMID: 28552432